On Sunday, March 16, 2014 Canada Patriot Executive Director Mike Buckle and Marketing Director Paul Wylezol  attended the Royal Canadian Legion Zone F-2 Spring Conference in Bewdley, Ontario.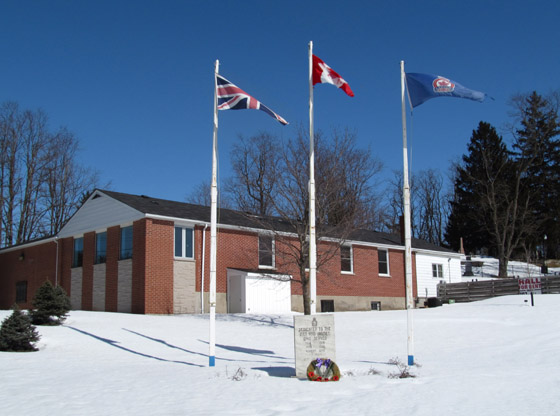 They were invited by F-2 Commander Don Ramsay to speak about Canada Patriot's mission to promote Canadian heritage and patriotism through the Canadian Flag.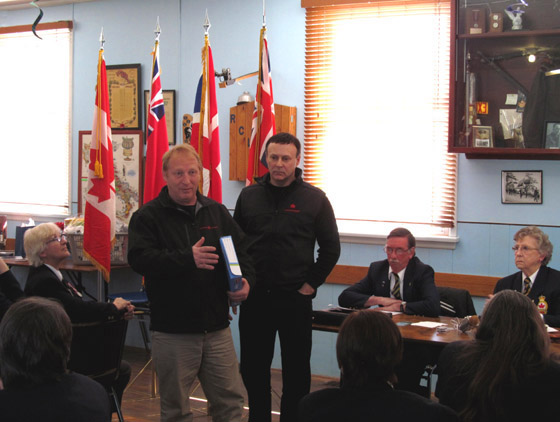 Mike and Paul told the assembled Ontario Zone F-2 branch presidents and executive committees about the new Patriot Partnership with Legion Branch 30 in Port Hope, and encouraged other branches to join the partnership.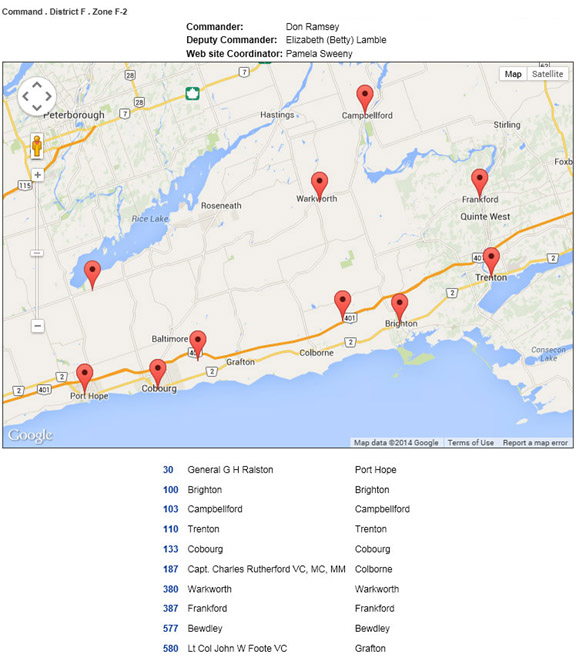 They also discussed the Raise Your Flag initiative in Port Hope, which is supported by the local town council.  It will encourage local residents and merchants to fly the Canadian flag above their homes and businesses.  Like the Patriot Partnership, it is hoped the initiative will spread across Ontario and the country, beginning this 50th year of the Canadian Flag and 100th anniversary of the outbreak of World War One.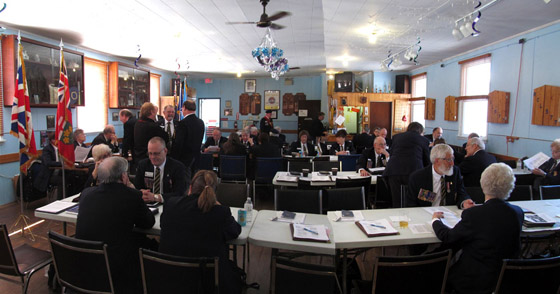 Mike and Paul finished their address to the Legion F-2 Spring Conference by presenting the zone with an antique book printed in 1915 about the first year of World War One.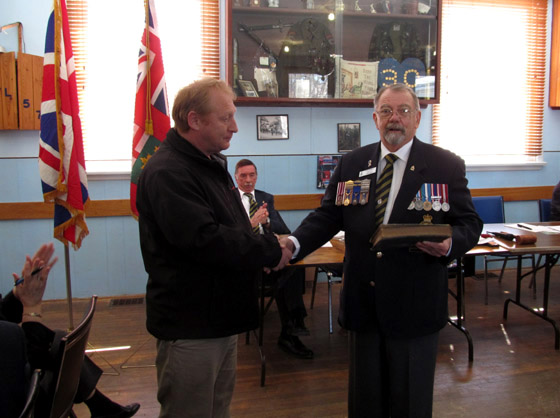 Canada Patriot's Mike Buckle Presents WW1 book to F-2 Commander Don Ramsay